6th Methanation Workshop
Dear Colleagues,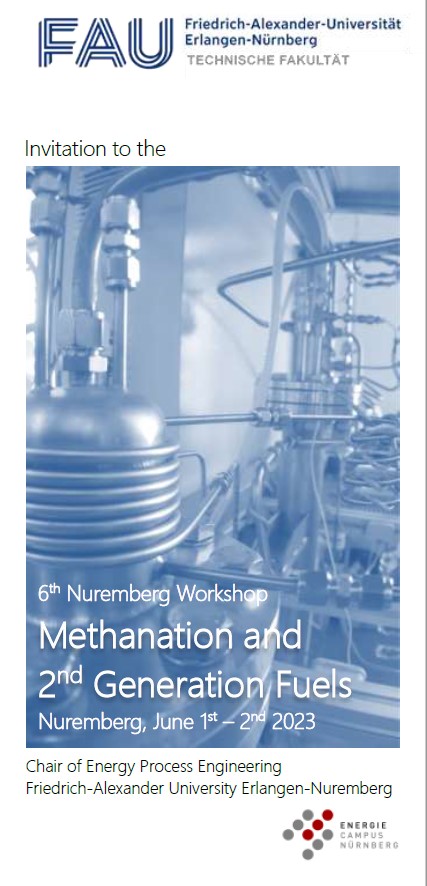 In this challenging times, the discussion about our energy supply is more relevant than ever. For this we are pleased to invite you to the
6th Nuremberg Workshop on
"Methanation and 2nd Generation Fuels"
which will be held on the
1st – 2nd June 2023
at the Chair of Energy Process Engineering
Friedrich-Alexander-University Erlangen-Nürnberg
in Nürnberg, Germany
Please note that there will be an "Open Session", in which we
encourage you to share your latest research and activities with the audience.
Secure the early bird rate until February, 28th.
Feel free to check out the program for this year's workshop.
We are looking forward to seeing you in Nuremberg!
With kind regards
Jürgen Karl                                      Katharina Herkendell
Chairholder                                      Assistant Professor
Contact for further questions and registration:
Department of Chemical and Biological Engineering
Lehrstuhl für Energieverfahrenstechnik