BMEL-project: FlexBiomethane

BMEL-project: FlexBiomethane – Direct catalytic methanation for improved flexibilization of small- and mid-scale biogas plants
Support code: 22035318
Term: 01.01.2020 – 31.12.2022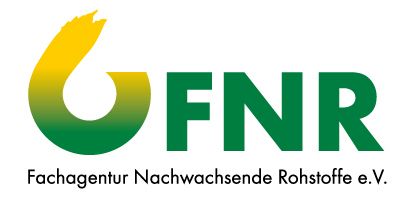 FNR (Fachagentur Nachwachsende Rohstoffe)
Förderprogramm "Nachwachsende Rohstoffe"
Förderschwerpunkt "Entwicklung innovativer Konversionsverfahren auf der Basis nachwachsender Rohstoffe"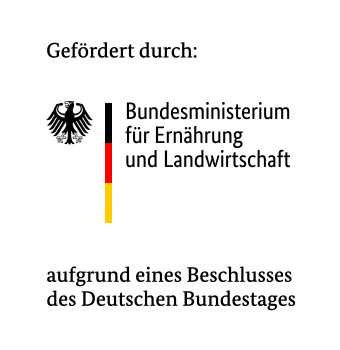 Federal Ministry of Food and Agriculture

Technische Hochschule Ingolstadt (THI)

regineering GmbH

The flexibilization of biogas plants is one of the major goals of the German "Erneuerbare Energien Gesetz (EEG)". The overall goal is to achieve a more demand-side oriented electricity production in combined heat and power (CHP) plants at biogas plants. Power-to-gas concepts use often pure CO2 streams from biomethane upgrading units, hence being restricted to larger plants. However, direct catalytic methanation of raw biogas offers the opportunity to integrate power-to-gas into smaller biogas plants, hence creating a electricity storage. Therefore, the methane-enriched product gas from methanation is fed back to the  inflatable film cover of the digester instead to the CHP plant. At moments with high electricity demand the methane-enriched biogas is converted into elcectricity. By this, the same amount of biogas yields a higher electricity production. This concept allows for lower costs as no grid injection becomes necessary.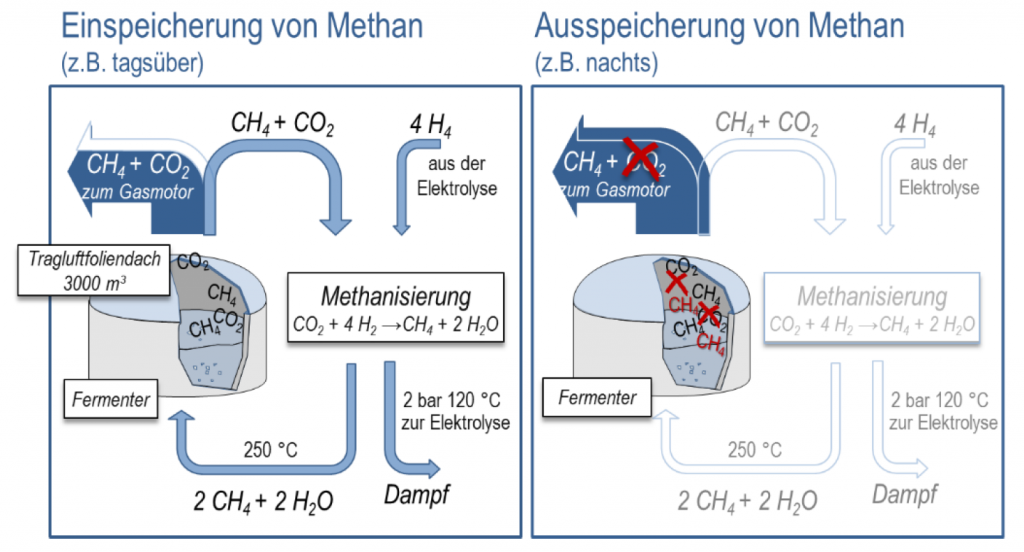 Finally, the objectives of this project can be summarized as
integrated plant concepts for small- and mid-scale biogas plants
development of a suitable methanation reactor concept with production of saturated steam
direct heating of the fermenter with steam and hot product gas
long-term testing of the methanation reactor with real biogas
The Chair of Process Engineering (EVT) is in charge of the development, experimental characterization and demonstration of a suitable and modified heat pipe cooled methanation reactor.
Ansprechpartner:
Department of Chemical and Biological Engineering
Lehrstuhl für Energieverfahrenstechnik