BMWi-project: BioWasteStirling
BMWi-project: BioWasteStirling – Power generation out of biogenous residuals by means of a stirling engine with liquified bed combustion
In the BioWasteStirling project, the use of biogenic residues in the biomass-fired Stirling engine for cogeneration is being investigated.
Support Code: FKZ 03KB122
Term: 09/01/2017 – 08/31/2020
The decentralization of the power and energy market in Germany requires the development and growth of efficient micro-scale solutions for combined heat and power (CHP). Within the scope of the research at EVT a fluidized bed fired stirling engine was assembled as lab scale plant and basic lab tests were carried out.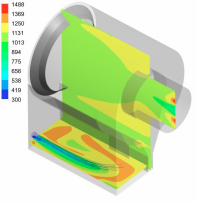 The project "BioWasteStirling" responses to this concept. Its purpose is to develop a highly efficient and fuel-flexible micro CHP system, consisting out of a fluidized bed combustion with an integrated stirling engine, and prove it during a field test within a pilot-scale power range of 5 kWel.
Furthermore, the big advantage of fluidized bed combustions – the high fuel flexibility – shall be demonstrated for the first time in the small power range of combustion plants by using different biogenic solid fuels in the field test.
Besides the legal and economical analysis of different application scenarios of the micro CHP plant, also further numerical and experimental development of the particle separation by horizontal cyclones with regard to dust emissions takes place.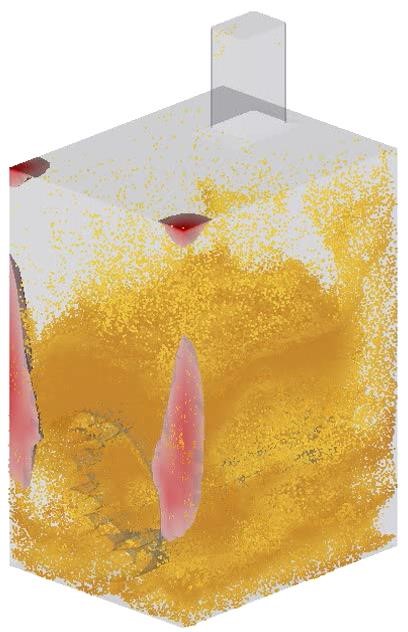 Contact:
Department of Chemical and Biological Engineering
Lehrstuhl für Energieverfahrenstechnik