EVT at IRES 2019 in Düsseldorf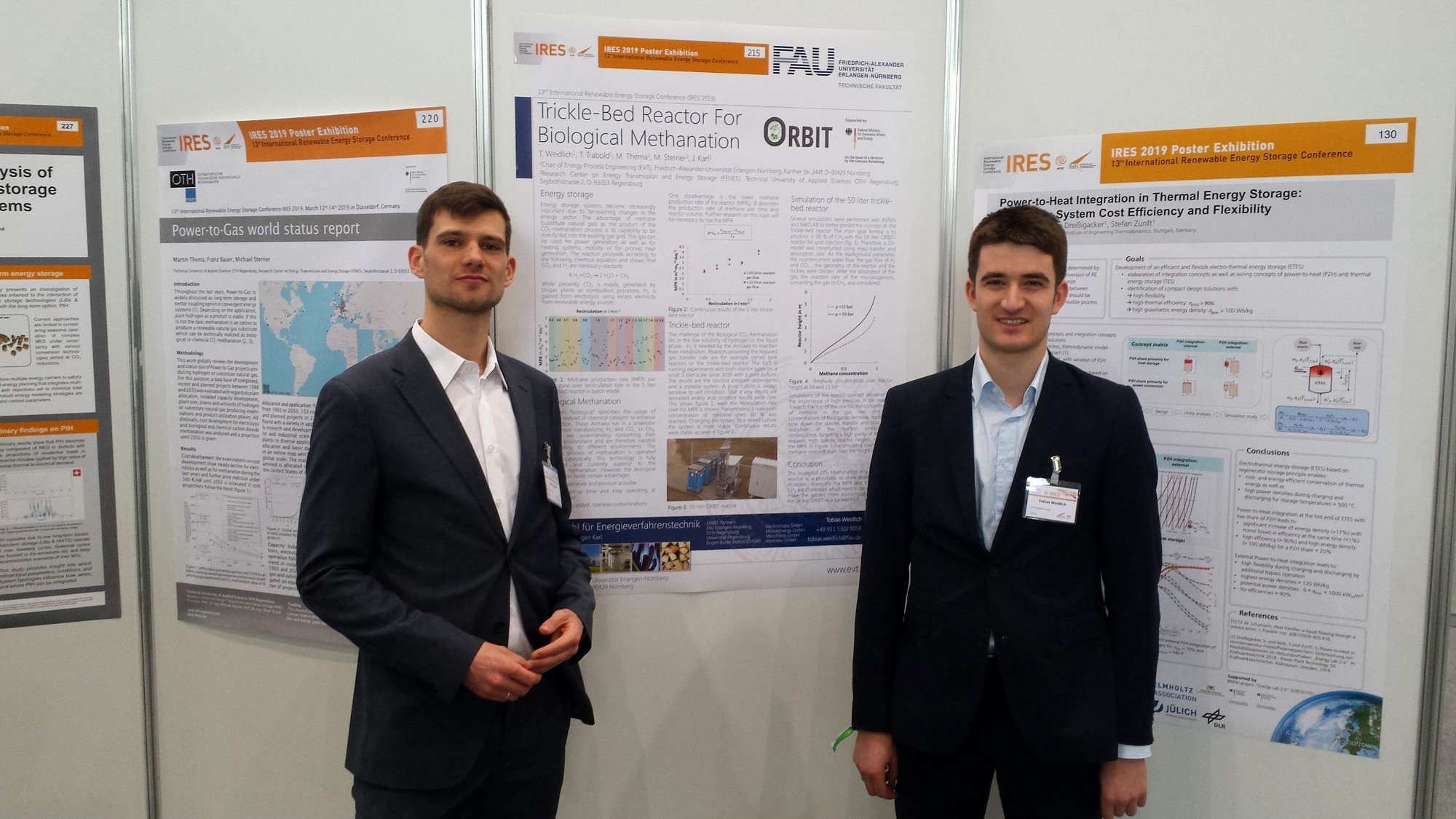 From March 12.-14. 2019 the International Renewable Energy Storage Conference (IRES 2019) took place in Düsseldorf. Besides discussions and presentations on energy storage by more than 150 experts the EVT presented two posters by the colleagues Trabold and Weidlich.
Thomas Trabold presented the poster 'Direct Biological Methanation of the Synthesis Gas of an Allothermal Wood Gasifier' with latest results of the  BMWi-Project Ash-to-Gas and some continuative experiments. The poster of Tobias Weidlich with the topic 'Trickle-Bed Reactor For Biological Methanation' shows actual results of the BMWi-Project ORBIT.